This article is a stub. You can help Star Trek Wrath of Gems Wikia by expanding it.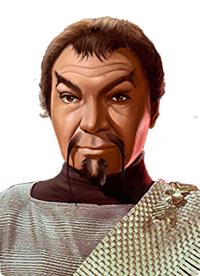 from-event Empty of the Mind :
Legendary Fight 11

lvl-68: 48y 35b 28p 11o 11w 10r

Normal Fight 11

lvl-48: 27y 26b 20p 9o 8w 8r

Easy Fight 11

for event used Inagh at lvl-38
Presumably, this enemy has the same colors/skills as the later-addition of the playable character Kor...