This article is a stub. You can help Star Trek Wrath of Gems Wikia by expanding it.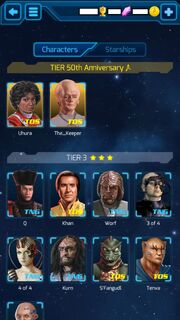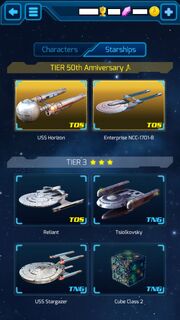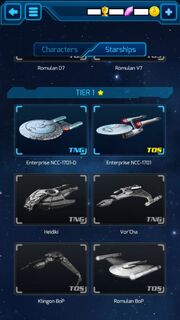 how much stuff do we really need to explain here ?
Color v. Black-n-White
Edit
Once you receive a character or starship, the icon for that item will change from BnW to Color...
The details for a BnW character are for the pre-recruited default-level... Thus, you can look at the initial Skills/Powers of the character...
The details for a Color character will be the exact details of YOUR character... Thus, you will need to go to your own character/ship to discover any additional powers or skills that you might like to upgrade/evolve...
V·Up·E
Game Menus
Calendar
All Events
Story-TNG
Story-TOS
Story Sequence
Events Sequence
Arena Sequence
Main Menu
Crew Area
Stardock Area
Recruit Area
Archive Area
Alliance Area
Ad blocker interference detected!
Wikia is a free-to-use site that makes money from advertising. We have a modified experience for viewers using ad blockers

Wikia is not accessible if you've made further modifications. Remove the custom ad blocker rule(s) and the page will load as expected.